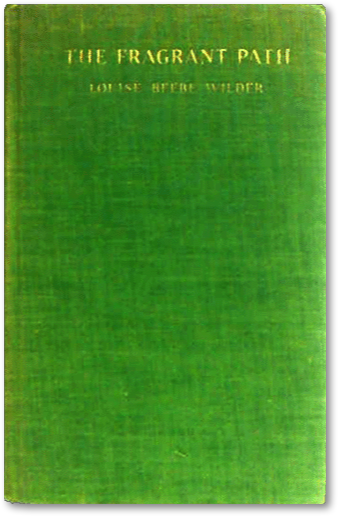 Wilder, Louis Beebe
New York
The Macmillan Company 1932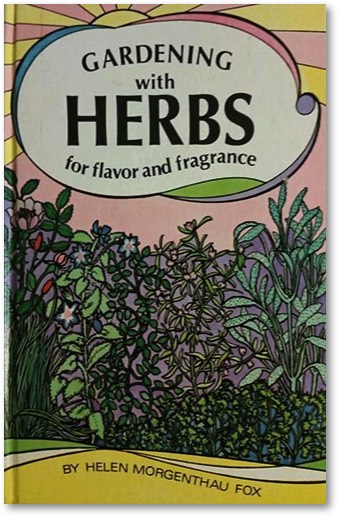 Fox, Helen Morgenthau
New York
Sterling Publishing Company, Inc. 1970




It is hardly surprising that fragrance should be a major topic in gardening books. The sweet smell of flowers has lured all animal forms since flowers evolved, man included. Even flowers which smell unpleasant or downright rank to us are still critical in the greater design of the natural world. The sweetness of flowers attracts us as they grow in the garden, very often in the evening after the sun goes down: Stocks, Nicotianas, Cereus, you can supply many of the names.

The most fragrant of all floral extracts, attar of roses, is still made the same way as it was centuries ago. Tragically the centres of this industry are in places where the current wars are at their worst. Native roses in Iran, Afghanistan and Central Asia have all been cultivated for this purpose and painstakingly transmuted into an oil worth much more than its weight in gold. The manufacture of attar of roses is now largely in Bulgaria, slightly west of those ancient provinces. It takes hundreds of pounds of rose petals to create an ounce of the oil.

In 1932 Louise Beebe Wilder wrote The Fragrant Path to sum up everything she knew about the fragrance of flowers. Mrs Wilder was born in 1878 to a Baltimore family steeped in gardening lore. When she married Walter Wilder in 1902 they moved to an old farmhouse in Rockland County, New York, still very rural in those days before the Tappan Zee Bridge was built. There was plenty of room for a garden and she used every bit of the knowledge she had gained from her parents and grandparents.

Later the Wilders moved a short distance south, and settled in Bronxville, a small village about 12 miles out of New York. Westchester County resembles Marin county a good deal. Reading about Mrs Wilder is very much like reading our own Vignettes, reminiscences of the founding members of the San Francisco Garden Club.

There is a sense of stability, of comfort and a well-ordered life. The leisure afforded by servants allowed the ladies to use their energies constructively in good works of various sorts. It is entirely possible that this is a very superficial view and that their lives were just as complicated as our own but the disguise was better.

Between 1916 and 1938, when she died, Mrs Wilder published 9 books about gardening. The critics of the time considered them to be much more important than the usual repetitious "pretty- pretty" volumes. They noted she included original material based on her own observations. She served on the board of the New York Botanical Garden for a long time and received an award from the Garden Clubs of America for her many achievements. Mrs Wilder established the Working Gardeners Club in Bronxville and it still exists today.

She was not alone in her work. At least two other women in the region surrounding New York were equally distinguished. Further north in Peekskill, Helen Morgenthau Fox, daughter of Henry Morgenthau Sr., did much the same thing in her garden at Foxden as Mrs Wilder. Mrs Fox wrote the foreword for Mrs Wilder's book about fragrant plants. She too was very active at the N.Y. Botanical Garden, actually working in the greenhouses with Dr A. B. Stout, the great daylily breeder.

Over in New Jersey, Alice Harding wrote the first book devoted to peonies in the United States. She visited France many times. Her work on behalf of French horticulture earned her the Legion d' Honneur in 1926. The Lemoine family named both a peony and a lilac after her.

Women such as these were dutiful wives, mothers and daughters (and daughters in law). They could not be considered "liberated" in any way but this did not stop them from making crucial contributions to the world in which they lived. Fragrance comes in many forms. The memory of these women remains fragrant 50 years after they died.